On Tuesday 3 February 2015, DRIVERS showcased its recommendations for improving health equity at its conference 'Tackling societal challenges: solutions from DRIVERS for Health Equity'.
The event, co-hosted by Julie Ward MEP (S&D, UK) and Eider Gardiazabal Rubial MEP (S&D, ES), brought together European and national policy-makers, civil society, industry and academics to discuss how DRIVERS' latest evidence can be taken forward and integrated into existing and future policy initiatives.
For more than three years, scientists, civil society organisations, and representatives from public health and businesses have collaborated to explore how health equity can be improved across policy sectors, through action on three of the most important drivers of health: early childhood, employment & working conditions, and income & social protection.
As a result of their efforts, DRIVERS has identified four principles by which decision makers can design better and 'healthier' policies addressing the challenges of our time to help create a fairer Europe. These overarching principles can be applied to any policy context and can bring potential added value especially during times of crisis and cuts to public social spending.
Prof. Sir Michael Marmot in his keynote speech outlined how the principles of ensuring universalit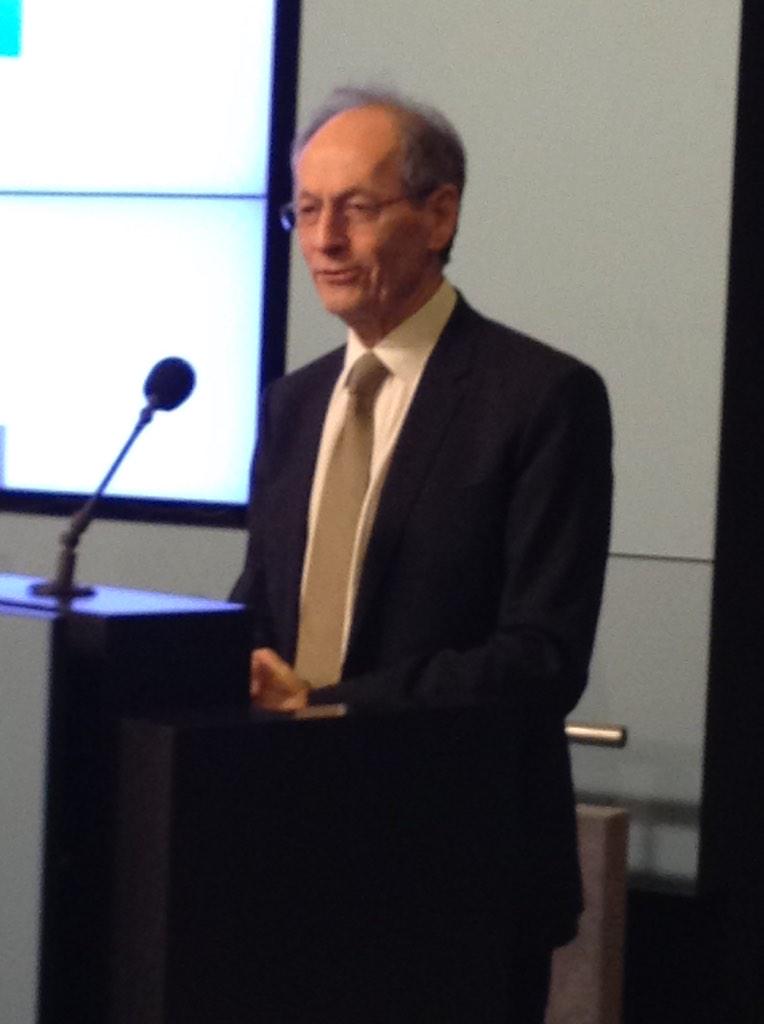 y of access to services while addressing disadvantage, accounting for context and respecting rights of people concerned and ensuring that policies are evidence-based can guide the development and implementation of policies to improve health and reduce health inequalities. 
Application of these principles would enable children and families to live better and have adequate social protection coverage, enable workers to stay in the labour market for longer, improve productivity at work, reduce social exclusion and, hence, foster greater social cohesion. 
The importance of the life-course should be taken into account in the application of these principles as social inequalities start having an impact on individuals before birth, through early childhood and through life, influencing later life chances and outcomes. Moreover, the systematic deprivation of health for certain social groups, denying them the possibility to participate fully in economic and social life, results in even worse health.
The conference was composed of a scientific and a policy expert panel. During the first panel on taking stock of the evidence base advanced by DRIVERS, representatives from three DRIVERS' partners (University of Dusseldorf, Centre for Health Equity Studies & University College London) explained how the DRIVERS project enabled them to gain new insights on employment, social protection and early child development & inequalities within and between different EU countries. 
Throughout the discussions, there was a general consensus that solutions to improve health equity solutions do not simply reside within the health sector and that public spending should strengthen sustainable employment and address health-adverse working conditions.
Moreover, other messages echoed that more spending on active labour market policies is correlated with better jobs and lower health inequalities in the same way that more spending on unemployment benefits is linked to a narrower social gradient in health.
In the panel dedicated to policy and how recommendations from DRIVERS can be taken forward to inform EU policy agendas, members of the European Parliament argued that the European Parliament's work can help improve health, but real moves towards health equity require action across sectors and at different levels of governance.
The DRIVERS policy recommendations received broad support and endorsement and several EU policy makers, including a member of the Social Protection Committee, and made concrete proposals and commitments to taking them forward.
Conference co-host Eider Gardiazabal Rubial MEP pledged to make efforts to ensure that the Commission and the Council boost investment in social and health needs and continue to tackle inequalities rather than allow a widening of existing disparities as a result of the crisis.
Ralf Jacob (DG EMPL, European Commission) stated that DRIVERS' recommendations are in synergy with many of the Commissions priority areas. He also argued that the mid-term review of the Europe2020 Strategy represents a real opportunity for using new knowledge to inform the next phase of the Strategy.
All in all, the conference was an excellent opportunity to disseminate the latest pan-European evidence arising from the DRIVERS project and stimulate debate on how action to help reduce health inequalities across sectors can be maximized.
Reducing inequalities and enhancing social cohesion during this economic climate requires collective commitment and co-operation. DRIVERS and EuroHealthNet, a network of agencies and organisations dedicated to improving health equity across Europe, would like to thank all those who have supported us in the execution of our work within DRIVERS. Following the conference, interviews were conducted with several of our speakers. Video footage will be available soon.
"DRIVERS' recommendations are impressive, very detailed, evidence-based, and integrated across the life course…" Rudi Van Dam (Social Protection Committee)
Did you miss the DRIVERS conference and want to know more? Please visit our Storify page (see below), which summarises the conference key messages that were produced via Twitter.
The news release issued following the conference can be found here.
The key note speech by Sir Michael Marmot can be found here.
The policy recommendations document 'Improving health equity through action across the life course' can be found here.
More information on DRIVERS publications (policy briefs, reports) can be found here.  The policy recommendations and policy briefs are currently being translated into several European languages and will be available shortly.
For more information, please contact us at info@health-gradient.eu